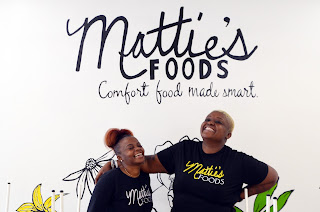 February 2021 – As part of the Black Lives Matter revolution, lots of lists of black-owned restaurants were shared, and Kansas City came out in wonderful support of the businesses in the metro. Unfortunately, due to the pandemic, many of our favorites are no longer with us. Below is a list of restaurants I believe are black-owned, and still in business. I'll work to update this as I receive feedback. As a Google Local Guide, I post about a lot of businesses; but my passion is supporting locally-owned small business, so I thought it would be fun to create this post.
Charlie D's Seafood and Chicken
Game Day Chicken Wings and Fish
Island Spice Caribbean Restaurant
Merkaba Meals (meal prep, personal chef)
OMG Coffee & Donuts
Queens Kitchen (vegetarian)
Revocup – Town Center
Urban Cafe KC (re-opening at new location Fall 2023)
Vegan Crave (seasonal)
You can follow me on Google Maps!