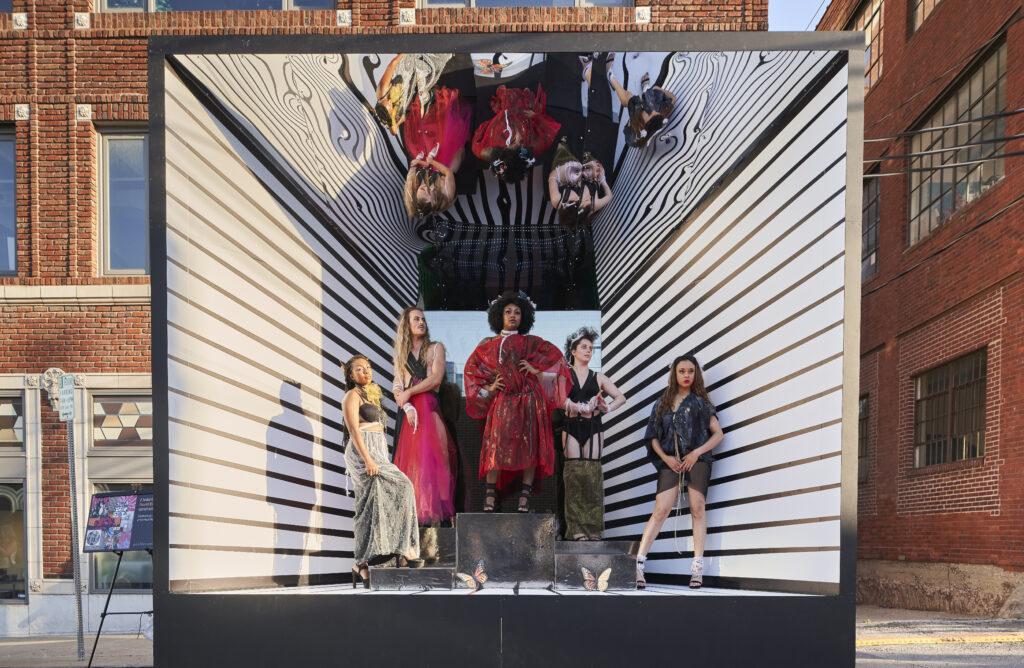 June 2021 – 15 months after KC was shut down due to the pandemic, public events are slowly returning to Kansas City. I feel I have a unique perspective of the safe return to opening things back up, after managing COVID vaccination clinics for several months. Initially, we had people trying to sneak in before they qualified based on state guidelines. Now, we can't seem to get enough people to agree to accept a vaccination in order to reach herd immunity. With things wide open again, we're trusting those who have not been vaccinated to be honest about their status. If they won't wear masks and social distance, we run the risk of returning to the way things were in the summer of 2020. In Missouri, we've already seen a rapid rise in COVID-19 cases in some counties, after capacity and masking rules were loosened. Here's to hoping people who are unvaccinated are respectful of others and maintain safety.
Our tourist attractions are back open, to full capacity and without masks. We are starting to see more live events return as well. Performing arts are important to so many people, whether you like to rock it out hard or enjoy a ballet. One of the first annual events to return is the West 18th Street Fashion Show. Generally the second Saturday of each June, this fashion show takes place literally on West 18th Street in the Crossroads District of Kansas City, MO on a 100-foot runway! With 3,000 or so spectators, the Show is not a formal non-profit, but it is also not a for-profit event.  Admission is free for standing room, or you can typically purchase a seat which includes a pass to the VIP party for the best views. For over 20 years, this has been a tradition for many in Kansas City. It's atypical in that this fashion show is more avant guarde and sculptural, with a decidedly diverse and unique stage of models and fashion. 
Ticket prices cover the costs of renting staging, lighting, sound, printing programs and the like.  Offering free admission is at the cornerstone of the producers' intentions, as bringing arts and culture is a passion. This year, things are a little different for the show. As we volunteer producers began to plan for 2021, we certainly didn't anticipate the City would be open completely in time. We knew we could not plan for an event where 3,000 people crowded around a runway. Instead, we were lucky enough to have the major support of Jay Tomlinson and his partners from Helix Architecture + Design to make a truly unique event. Seven architectural firms have been matched with our seven fashion design teams, and with local construction companies, they will create and build seven "tableaus" along West 18th Street from Baltimore to Wyandotte! We are calling the show Summer Tableau, limiting tickets to 300 per show, and having two shows. Each design team's models will inhabit a tableau, and ticket holders will walk between them, before being entertained by local sensation and international musical performer Calvin Arsenia! 
I am very proud to serve with this group of people on such an important Kansas City event. It's not lost on me that this event happens (albeit coincidentally) during Pride Month. It couldn't be more perfect kismet. And completely off-topic, but I'm also pretty jazzed that I serve on another extremely diverse board for Camp Fire Heartland. We provide youth programming during school and summer for kids all over the metro, but primarily from the inner city. Volunteering takes a lot of personal time and commitment, but if you choose wisely, you feel lucky to give.